From Greg Teeuwen:
I've always loved the Grot Mega Tank, but I never bought it nor modeled it because I thought it was too weak of a vehicle. I'm not one to shy away from scratch-building anything Orky, but it never made my list of priorities.

However, with the Mad Englishman about to get his own kustom-made Ork Karrier (made by Rictus) and with my own Ork Karrier, we've decided to put together an Orky land fleet. While the Mad Englshman has an actual Grot Mega Battle Tank, I decided to finally make one, but build it according to Battlefortress (Superheavy) rules. I plan on incorporating superheavy rules, but plan on keeping it strictly Grot-centric.

And so our little land fleet is underway.... And once all ships are built and accounted for, the Orks will celebrate the only way they know how- BY ASSAULTING SOMEONE!!!
Anyway, to give you an idea of what we have so far:
My Karrier:
Mad Englishman's Karrier (still needs to be painted)


Mad Englishman's Escort (this is FW image)

My Grot Battle-Krooza WIP:
Concept art (don't laugh too loudly, plz). The idea is to have several large turreted guns (like a WWI Dreadnaught), and have tons of other guns (like any good grot might have), but then go one step further and give it reloading Grot Bomms, like modern-day Tomahawks (or Tomma-WAAGHKS!! in my case). This would be play-tested, of course, but have it launch D3 Tomma-WAAGHKS per turn.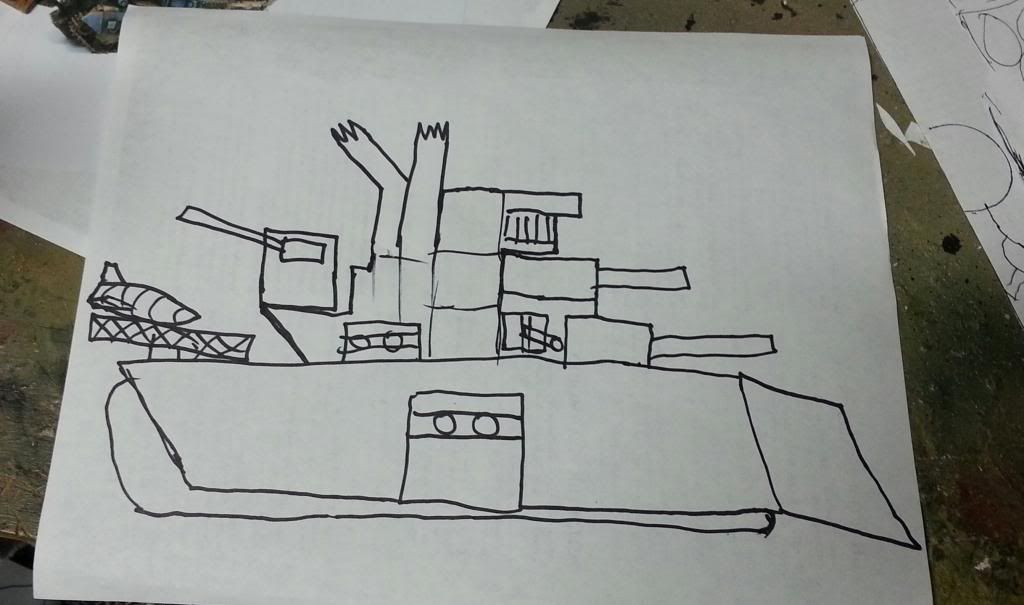 Top-down view (overall length about 12 inches):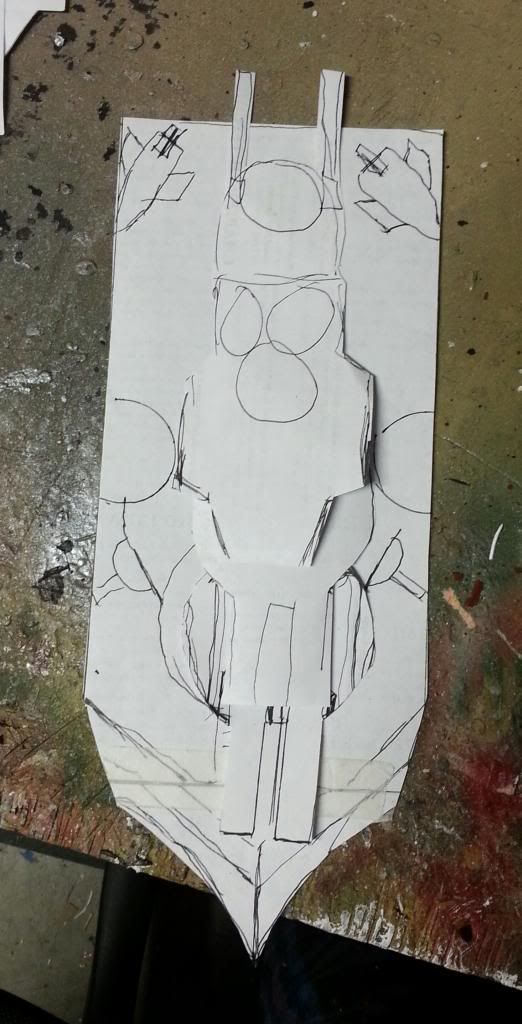 8 hours work:


12 hours work: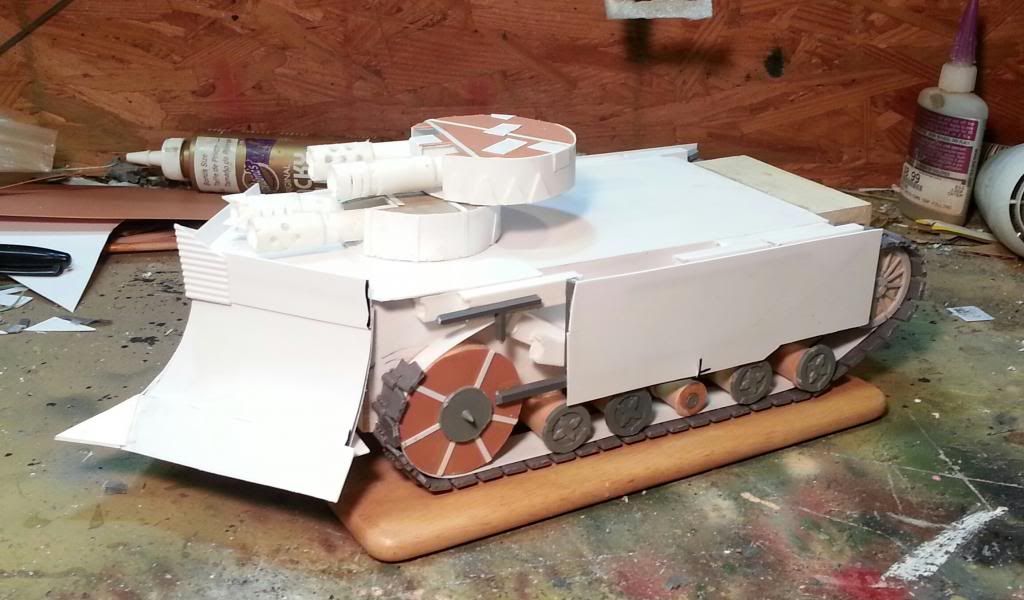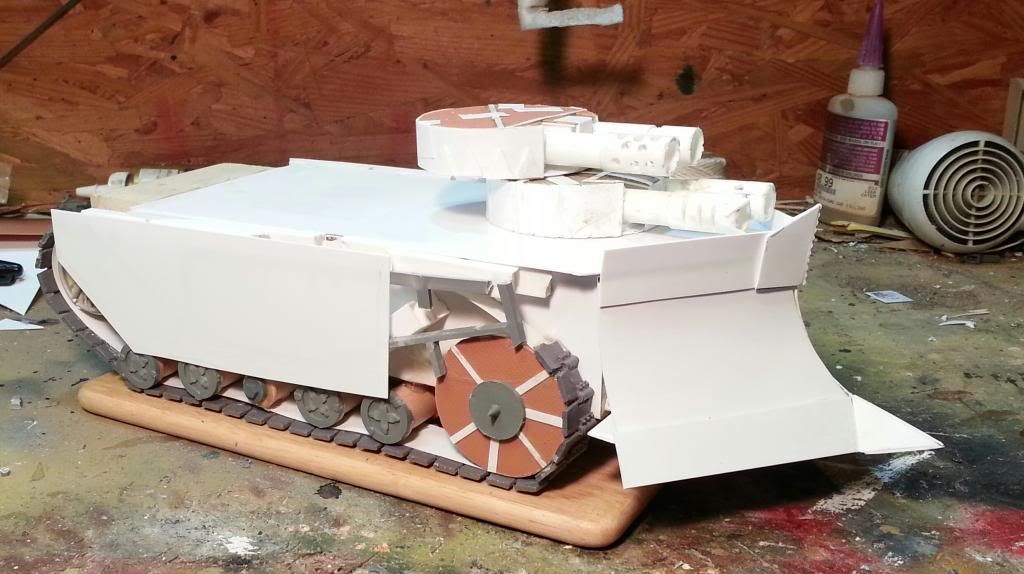 16 Hours Work
Started detailing/completing the shurtzen and prow
20 Hours Work
Rivets, rivets, and more rivets. Wanted to get the lower hull about 90% complete before moving on. Then starting working on the superstructure as well: