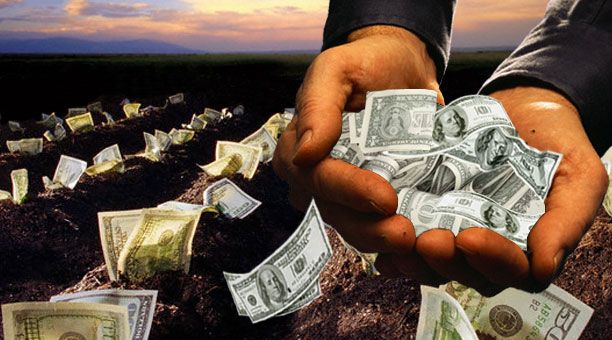 A guest blog by Sam White
It's that time of year. The Games Workshop price increase has struck our wallets once again. While there are now a myriad of
articles
that explain the logistics behind what many of us consider to be price gouging, I wondered if there might be some unseen factors that affect the logic behind GW's decision. After some pondering, I came to a fascinating realization: Saturation.
The very nature of GW's product causes an odd paradigm within a consumption based market. It's odd, you see, because it never expires. Any other product you buy, with few exceptions, go bad. They can go bad in many ways. Maybe it's something you consume bodily, or something that breaks, or even something that goes out of style. In any of these instances, you have to buy replacement product. That is not the case with Warhammer.
Any model you buy is will still be legal/acceptable in fifteen years, just as fifteen year old models are still legal/acceptable now. You can see this in occasional glimpses of older models that veteran players will bring out from time to time. While they may look a little different at times, they're still just as good. One of my personal favorites is the 3rd edition Space Marine holding a Missile Launcher. I love the look of the model, and have one in my army now.
It can, of course, be argued that GW can change this by writing new rules and Codexes that make older units (and their models) useless or even obsolete. However, this rarely happens and even when it does, the models are usually still usable for something else. But, you may ask, how does this affect price increases? Well, allow me to go a little further. When you build out an army, you only need so many of each unit. Once you have a certain number of unit x, y, or z, you've got enough to suit your play style, or the maximum you can use. For instance, I have 3 Land Raiders. Two of them were given to me, so without those, I may have only ever bought 2. The need for them isn't great, and if you magnetize or proxy, you can get plenty of use out of 2. So, I won't likely by any more of them. Eventually, every player reaches this point with any given unit/army. So here's my question, where does more money come from?
New players. We see cost increases mostly in Tanks, Monstrous Creatures, and Special Characters. These are all things that are primarily bought by new players. Once you have the number of transports and big monsters you need to play the way you like, you don't typically wind up with extras. New players, therefore, have to take up the slack. Where we see prices increase the least are in Troop units and supporting units.
It seems to me as though there is a method to GW's madness, even if I really disagree with it and am somewhat hurt by it. When you step back to look at it though, it just seems as though the price increases may have a dual role in partially compensating for the increase in used model exchange and online retail sales. For each of us that flocks to a cheaper method of obtaining big, expensive units, there has to be someone paying the difference. As we all know, it can
never
affect
their
bottom line.
At this point I think I'll stop myself before I take off on a rant about the management of GW twisting their mustaches in their white tower. What do you think? Could market saturation be a big factor in price increases, or is it simply gouging? With the price of video games almost up to $150 dollars a piece and a maximum operating span of about a year, I still think Warhammer is an excellent form of entertainment for its price, but tanks going over $60? Yikes!
Sam White (Son of Dorn)