RAVENWING
First, Black Library
has announced
the release in January 2013 of the novel Ravenwing by Gav Thorpe. Now I am looking forward to this, being that Dark Angels were my first army. But you need to announce a novel TEN MONTHS out? UGH. Great art though. Hope they make a poster of this: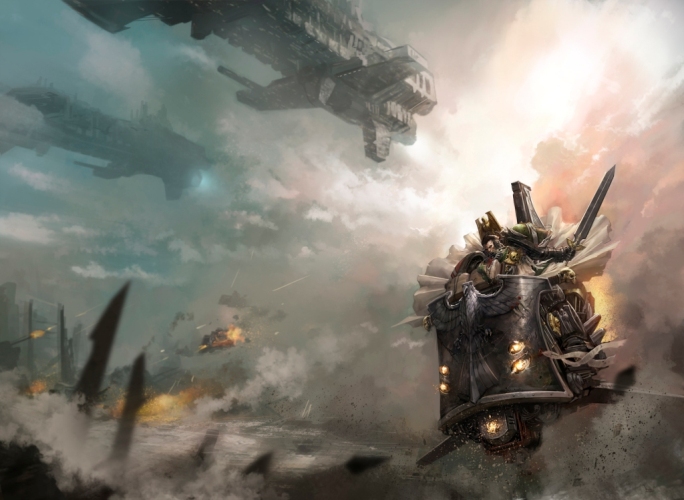 Dark Angel Terminator Captain
Meanwhile over on
Warseer
, the latest rumor is that there will be a Dark Angels Terminator Captain released with the coming rumored Dark Angels. No further details, just a lot of speculation. But certainly there will be a plastic Deathwing release when the Dark Angels hit the market, and so this rumor makes sense.
White Dwarf Dark Angel Spine Image
Meanwhile, more fun Waseer speculation on the image building up on the White Dwarf spine:
Latro_:
Just some idle speculation but if the DA rumours are right the WD spine teaser must be related to them and I doubt a release will be done before said teaser is finished (WD will no doubt include it as a mini article for the masses).

So with that in mind we currently have 3 spines and it has built up an arm. Now assuming the full picture is just a DA marine and not something/one next to him then we are looking at, at least 3 spines for the other arm and 3-4 for the torso/a bit more e.g.