The
Black Library
is giving away 1,000 words of their new eBook "The Crimson Fist". OK, a bit of a gimmick. But at least they are trying. And I do so love the Horus Heresy books. They are all a must read for me. And this looks like it will be an interesting story. I have a growing love for yellow marines!
The excerpt is from their new anthology "Shadows of Treachery". We are now getting to the point, having now covered most of the major events leading up to the Battle for Terra, where the Black Library is filling in stories on all the legions, both loyaist and traitor.
Why this is smart on the part of Black Library?
1) Black Library gets you used to eBooks, which they would rather sell than printing a book.
2) They get you excited about this book. They are only giving you 1,000 words. Heck that is nothing. "Get out and buy this." is what they are saying!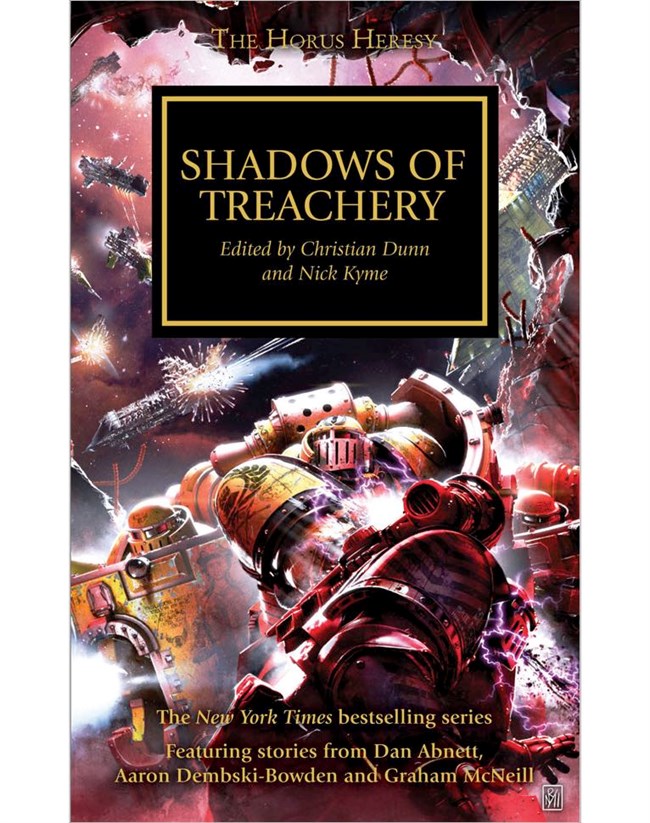 Shadows of Treachery
will be released this October: Here is what The Black Library says about that book:
The story
From the battlefields of Phall and Isstvan, to the haunted shadows of Terra itself – the greatest war in the history of mankind rages on. While the traitor Legions continue their campaign of terror across the galaxy, preparations are made for the defence of the Imperial Palace and the final, inevitable reckoning that must yet come between Horus and the Emperor...
About the book
This anthology spans the entire Horus Heresy, with short stories from Dan Abnett, Graham McNeill and Gav Thorpe, as well as two brand new novella-length tales. Learn the fate of Rogal Dorn's fleet originally sent to Isstvan III in 'The Crimson Fist' by John French, and descend deeper into the darkness of the Night Lords Legion in 'Prince of Crows' by Aaron Dembski-Bowden.
I am a huge fan of The Horus Heresy books and if you haven't read them, start with he first four, which will blow you away!
Alec