The first is a series of four novellas and titled Architect of Fate, which features the greater Daemon of Tzeentch.
From The Black Library:
Collected for the first time, all four parts of the Architect of Fate novella series are presented in a single printed volume. The infamous Kairos Fateweaver, greater daemon of Tzeentch and master of manipulation, has discovered the limits of his power – even one so prescient as he cannot divine beyond the event horizon at the end of the 41st Millennium.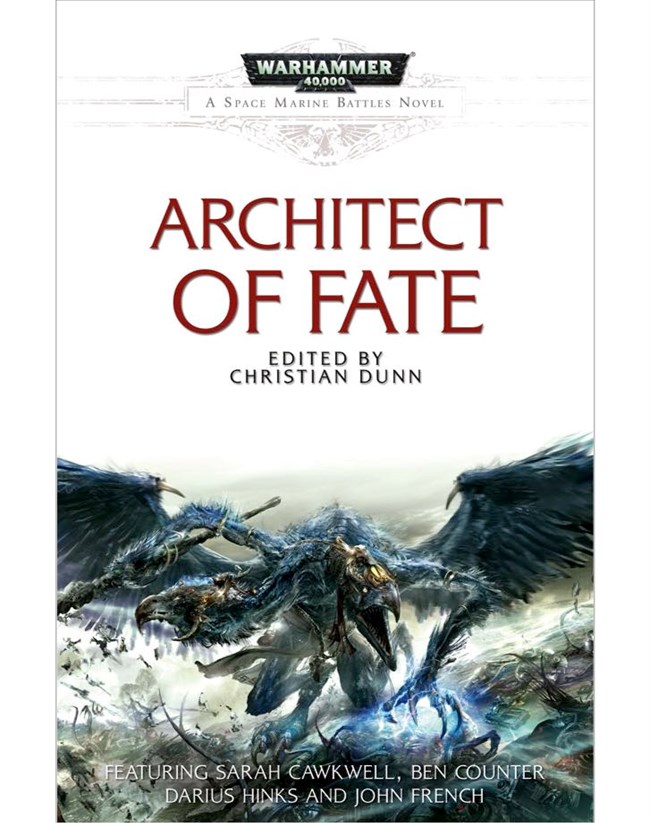 The second is Aaron Dembski-Bowden's final chapter of the Night Lord series Void Stalker.
From The Black Library:
The hunters have become the hunted. The Night Lords flee to the dark fringes of the Imperium to escape their relentless pursuers – the eldar of Craftworld Ulthwé. Their flight takes them to the carrion world of Tsagualsa, where their primarch died and their Legion was broken. There, history will repeat itself as a deadly assassin stalks the shadows, and the Night Lords are drawn into a battle they are destined to lose.