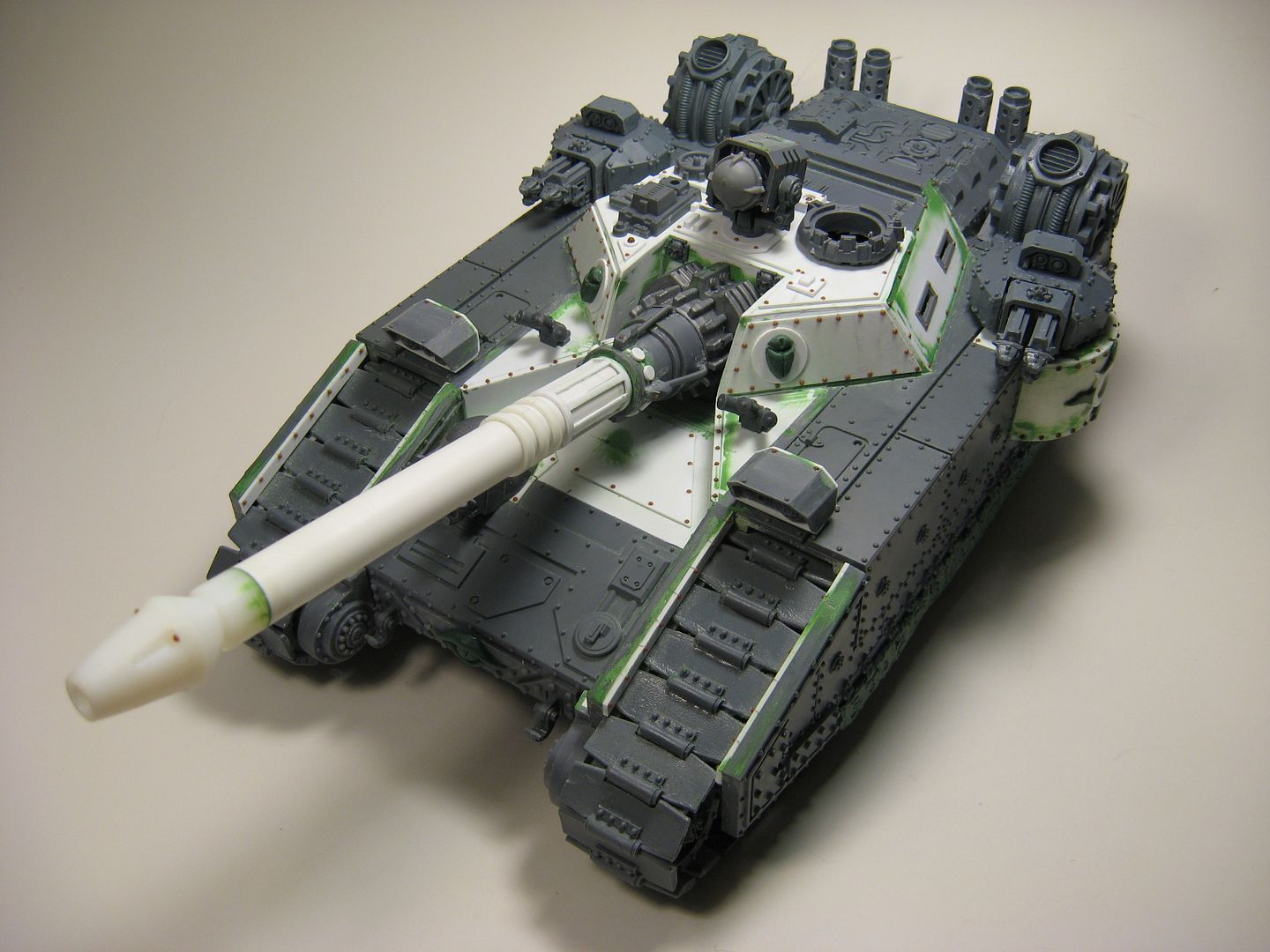 Well, I finished off 2011 with a post on my favorite converter, Tom McBride, and so I thought I would start 2012 the same way!
Tom McBride of course is teh genius behind Blood and Skulls Industry, and the most prolific converter/resin caster there is in the US. He produces conversions and resin conversion kits for 40K and as you all know I am a big fan. His latest work fits right into my 2012 project, a Pre-Heresy Thousand Sons army.
From Tom:
I got a comission for a pre-Heresy Thousand Sons Falchion! As many of you know I like to do more than just glue Space Marine bits onto a Baneblade kit (or a Shadowsword in this case) and call it a Fellblade. Using a couple of drawing from the 80's as inspiration I completely redid the main chassis weapon mount into more of a pentagon shape that sits a little lower in the hull. Also instead of using the Shadowsword main cannon I took some pieces from the Pegasus Powerplant kit to come up with something more unique. The original art work has a dragon's head at the end of the volcano cannon but I don't think that look matches the rest of the tank.