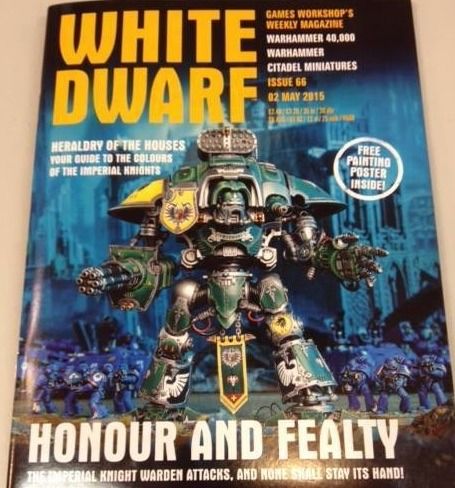 New Knight Titans have hit in the new White Dwarf.
Thanks to Millest's Mediocre Meanderings for the photos.
WEAPONS:

Avenger Gatling Cannon 36" S6 AP3 heavy 12 rending
Ironstorm Missile Pod 72" S5 AP4 heavy 1 lg blast, barrage
Stormspear Rocket Pod 48" S8 AP3 hvy 3
Twin Icarus Autocannon 48" S7 AP4 hvy 2, interceptor, skyfire, twin-linked
Reaper Chainsword- Strength D AP2 melee
Thunderstrike Gaunlet- Strength D AP2 melee, colossal, hurl
Go forth and purge!
Loken