From Greg Teeuwen:
Once the wings were done being brutalized, I then put a ton of rivets everywhere, completing the wings.

Still waiting on gunners, I decided to start putting together the Deff Arsenal, the real meat and potatoes of the Ork bomma. Essentially, there is no imagery of what a Deff Arsenal is supposed to look like. What it does is spits out 3D6 S9 AP3 shots, along with D3 supa-rokkits, all at a range of 120". So, with such a wild assortment of powerful, long range weaponry, most people envision a buttload of gun barrels. I did a modest job of this with the last bomma, but this time I really wanted to go overboard.

I almost made the mistake of replicating my effort of the last bomma- essentially, I just used the bomma's front end and stuck a bunch of gun barrels out. As I was about to start, I came across a lone deffkopta body and was struck with an idea. I really like these deffkopta bodies- I really like the pose of the figure, the flying hat and goggles, and the little kopta frame and handlebars. I used 4 of these kits to make my Warkoptas and one kit as the driver of a battlewagon, but now I planned on doing something really insane.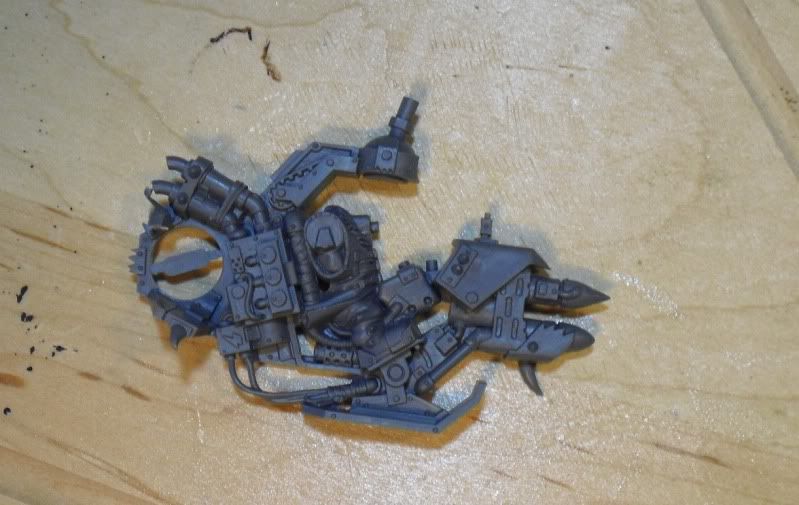 As described above, the deff arsenal is just a beast of a weapon, just stupid-silly in its application and it makes the imagination think of equally stupid stuff. So, instead of just having gun barrels sticking out of the nose, I decided to actually model a deff arsenal gunner, at the helm of an insane amount of guns.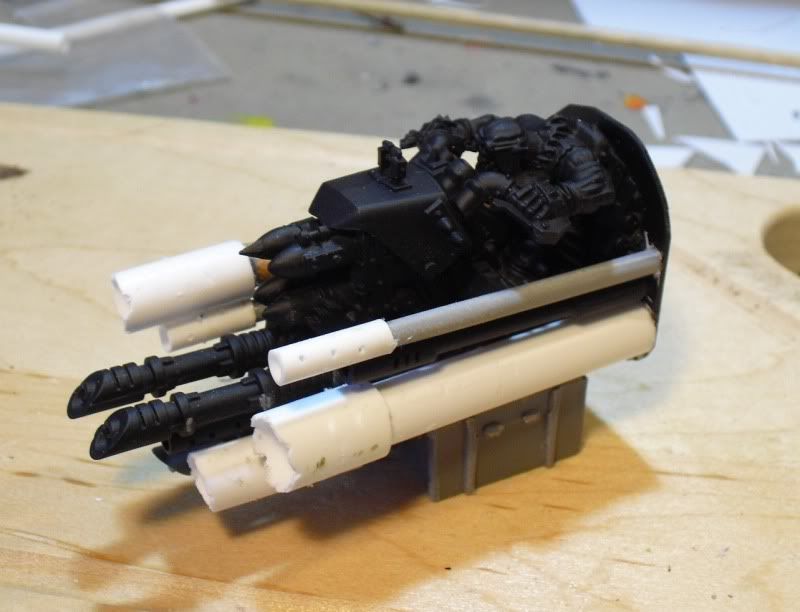 And then I put them all together for a quick snapshot. This is about 3 steady days of work.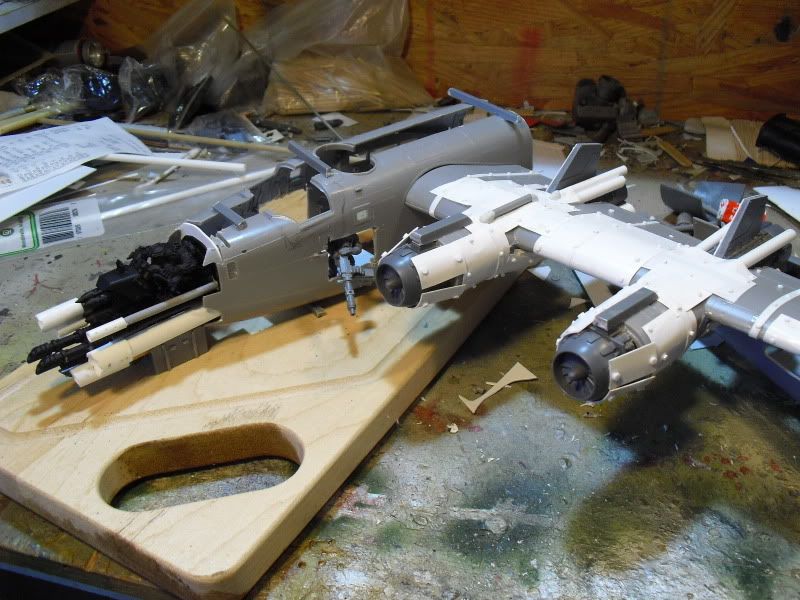 Days 4 and 5. Short days, only about 3 hours a day. Just worked on the nose gunner.
More to come!