Well, Orc Warboss Greg Teeuwen posted some new photos of this epic Orc vs. Imperium battle, so it was a good opportunity to summarize the game and lessons learned, while sharing some great photos.
We tried to balance the sides by equalizing structure points and "D" weapons. But a little more needs to be done due to the nature of Orcs and Apocalypse.
1) An Orc structure point is not the same as an Imperial one. Probably a 2-1 Orc to Imperial structure point ratio is better.

2) Orcs don't have many things to punch through armor 14. We tried to have less Imperial armor, but next time a specific % will help make the game more balanced.
3) The Gargants need to cover less territory than we had. The bridge needed to be at least 12" shorter to give the Orcs a chance. They needed a screening force as well.
Finally, I think the Orcs suffered a bit from no clear general planning the grand strategy. So we need to address that in all future games, making sure there is one general who will be in charge of the objectives.
A great time was had by all!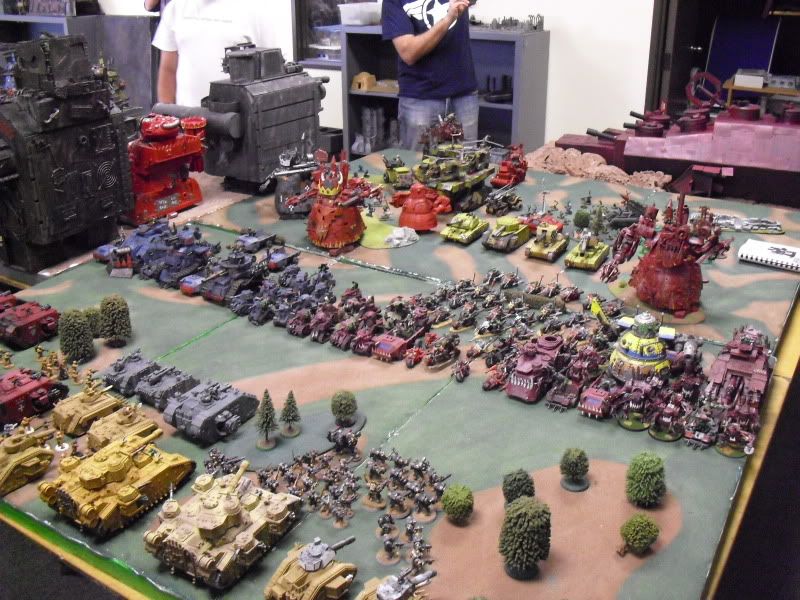 Table # 1 The Orcs have landed and a small Imperial force has been sent to destroy the Doomsday Missile. The Orc lander is in the back.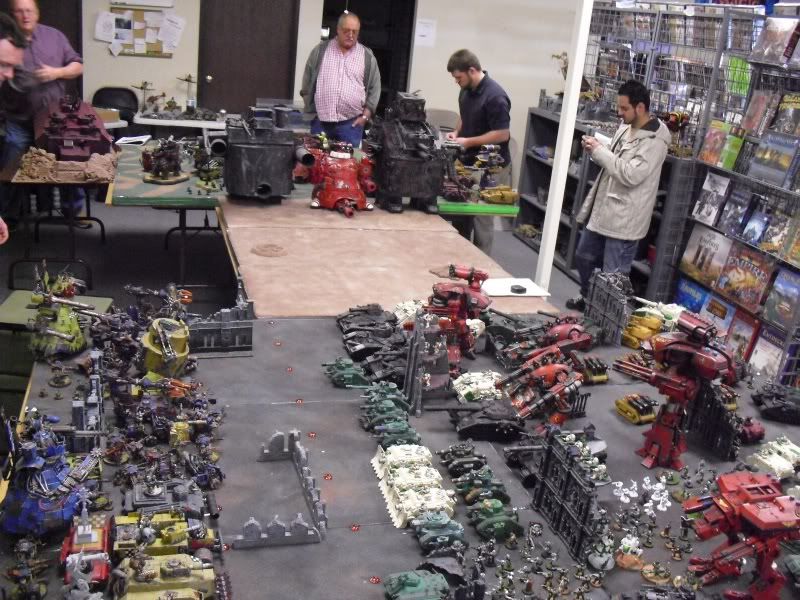 The Imperial Forces have to hold back the Orc tide while targeting the Gargants as well.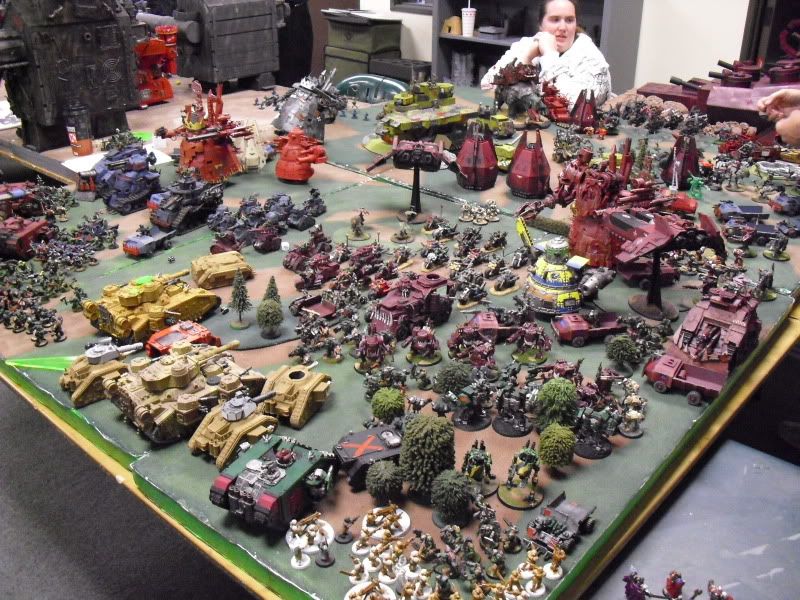 The scrum that followed on Table 1!
Quick! Blast that White Dwarf!
Greg artfully lays out the fall of Warboss Sheepshagga! Layed low by a Titan!