The Legion of the Damned Codex is out!
You got to love that every little faction can get its own Codex. The Legion is a part of Space Marine lore and so fitting they get theirs.
From The Black Library:
Appearing from the shifting tides of the Warp, the Legion of the Damned are mysterious bone-adorned Space Marines who arrive unlooked for to aid the servants of the Imperium. No one knows for sure where they come from, but none can doubt the fury with which they fight, or the trail of dead foes they leave in their wake. Tormented by a ghostly past and afflicted by the very power that snatches them from one battlefield to the next, the Legion are truly cursed warriors who, perhaps, seek salvation through the carnage they visit upon the enemies of the Emperor.
About the Book:

Codex: Legion of the Damned allows you to add Legion of the Damned squads into your Warhammer 40,000 army, or field them as a detachment in their own right. It includes extensive background on the mysterious Legion of the Damned, detailing the times they have appeared to fight alongside the armies of the God-Emperor. Also inside you will find rules for Legion of the Damned units, as well as three new missions, an artefact and Warlord Traits and, all unique to these legendary warriors.
You can buy it on The Black Library website for $ 16.99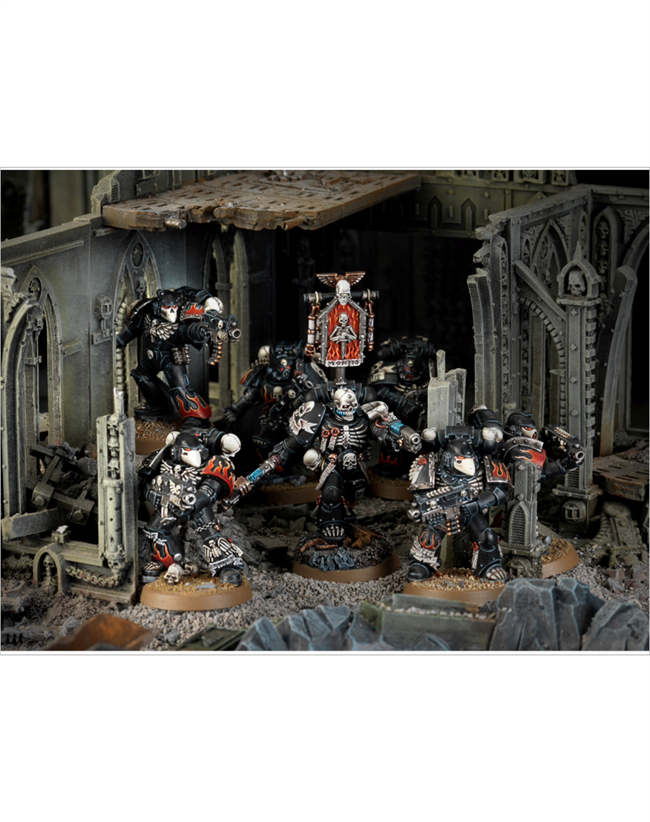 I know I have a small contingent and need more.
Nykona