Well, the Big Game is over and reports from the 25 World Wide locations are trickling in. At the Memphis Battle Bunker, we had just under 275,000 points, which was the biggest game ever at Memphis.
The Imperial side went first but in the end, Xenos carried the day, winning 38 to 32. A big thank you to the guys from Siege World, who made the drive and brought 87,000 points themselves!
The Siegeworld Crew
Hornato and his Astral Claws, with attached Warlord Titan
Big Kahuna and his Eldar and Space Wolves
Siegeworld founder Kirk, aka Grand Master Spectre
Don got in the spirit with appropriate head gear

The Rest of the Memphis Gang
The Drew family brought 5 players total! Kids were well represented in Memphis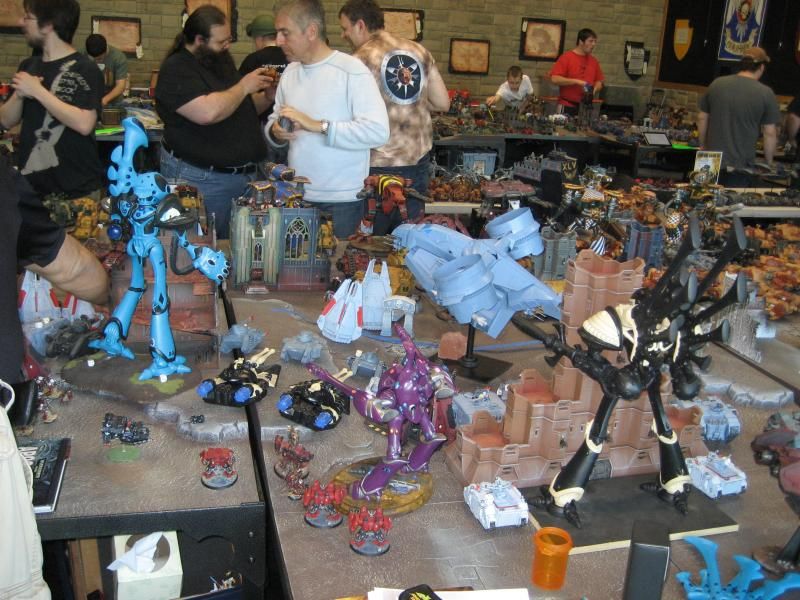 The view from Big Kauna's (Patrick) side. Me in the background behind his Warlock and Phantom Titans, and his custom made Storm Bird
Sean was an awesome player who had his two Reavers and my Leviathan blown up, brought back, and blown up again! Yet he maintained a great attitude.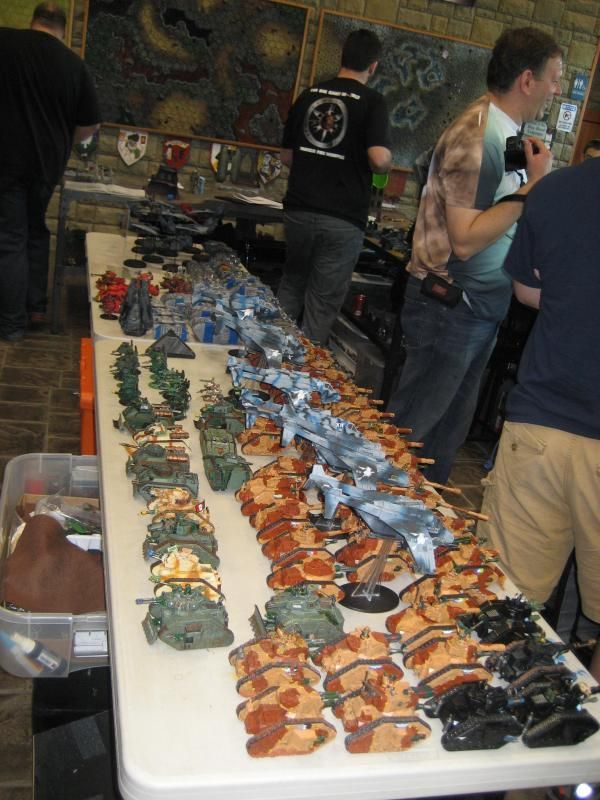 Imperial Fists by GW Trade Sales' Chris Cailor
I am driving to Atlanta today, so will get more photos and info up tonight.