From Greg Teeuwen:
I managed to get a few hours of work done. All told, I think I'm about 50-60 hours into the project.

I worked on the flight krew today. Rather than put them side by side (like I did last time), I decided to put them front seat/back seat. I like that configuration better, and as I'm going all out on this model, I didn't want this to look like a B24 at all. The cockpit/canopy/upper body are getting extensive work...

Anyway, as with all my characters, I gave these two names- Kap'n Krunch and his co-pilot, Ziggy.

I painted them up and inserted them into the body. I plan on putting the canopy together next.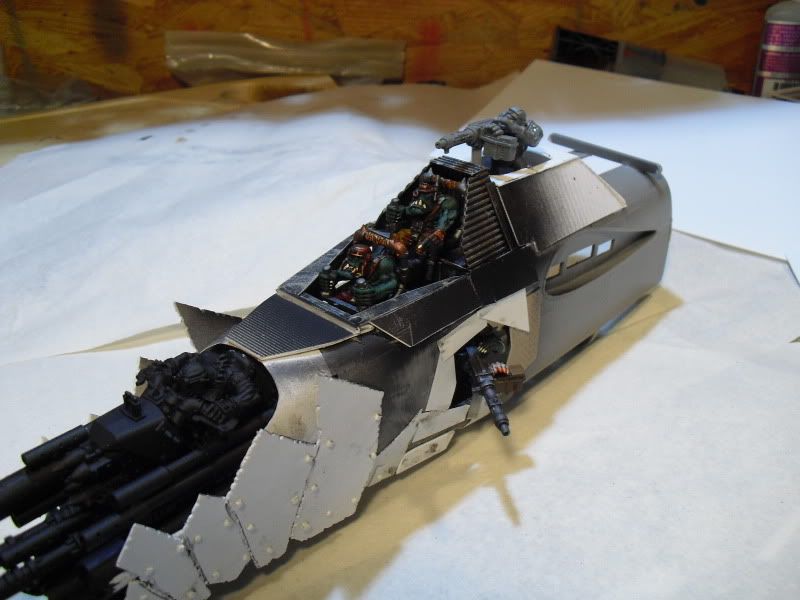 I built up the canopy area. I ended up wasting about 3 hours trying something out, then reverted back to a good roll-bar look.

I decided to pose everything for a progress report. I'm mostly done with the front half, and will start the back half soon.