Well, when you are pitching the big events in the Warhammer 40,000 universe, you go to your ace. Dan Abnett. The man is nails, and I will read anything he writes. And sure Graham McNeil is awesome, and Aaron Dembski-Bowden is the new star, but still, going into the home stretch, you want Dan Abnett throwing strikes.

What is interesting is that a bunch of people weren't crazy about Prospero Burns, because it wasn't what they expected. And talking to Dan at Adepticon, he said that was EXACTLY what he wanted to achieve. He didn't want to repeat A Thousand Sons just with a Space Wolve point of view.

I loved A Thousand Sons. It was probably my favorite Horus Heresy Book. And as someone who HATES the Space Wolves, I have to say, while I still hate them (Space Vikings...ugh), I now appreciate them a lot more. I get them now. I guess I hate them more because I hate how they are now the definition of power gaming, so I can deal with them in the universe, but just hate the whole "counts as Space Wolves" crap I saw all over Adepticon.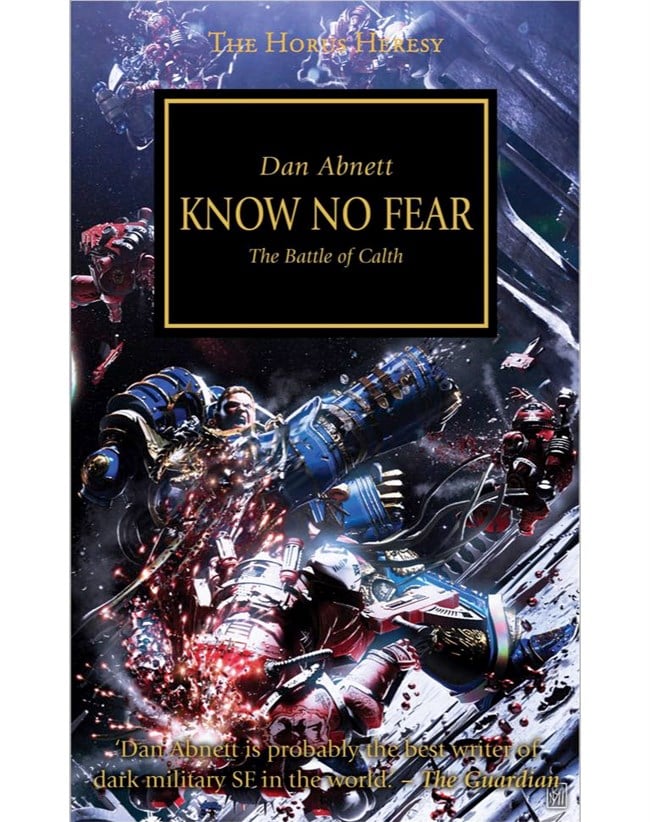 Anyway, we have already heard a bit about the Battle of Calth on the audiobook "Oath of Moment". Now we get the full story:
From the
Black Library website
:
Unaware of the wider Heresy and following the Warmaster's increasingly cryptic orders, Roboute Guilliman returns to Ultramar to muster his Legion for war against the orks massing in the Veridian system. Without warning, their supposed allies in the Word Bearers Legion launch a devastating invasion of Calth, scattering the Ultramarines fleet and slaughtering all who stand in their way. This confirms the worst scenario Guilliman can imagine – Lorgar means to settle their bitter rivalry once and for all. As the traitors summon foul daemonic hosts and all the forces of Chaos, the Ultramarines are drawn into a grim and deadly struggle in which neither side can prevail.
Now the bad news. This book comes out in March of 2012. EIGHT FRAKKIN MONTHS AWAY. So the coming Horus Heresy schedule is:
The Outcast Dead Nov. 2011
Deliverance Lost Jan. 2012
Know No Fear March 2012
I want my Horus Heresy now!!!!
Alec